Jemaa El Fna Square
10 minutes away, Jemaa El Fna Square: How to describe the indescribable? From the end of the afternoon until late at night, it is a whirlwind of sounds, voices, cries, haunting rhythms and intertwined notes. Dancers, Gnawa musicians, acrobats, water carriers in colorful clothes, snake charmers also catch the eye. The pleasant and spicy smells of the quickly set up restaurants add to this total feast for the senses!
Jemaa El Fna Square as a tourist trap? No!
Since its existence, the Square has always been the nerve centre of the city of Marrakech. It started as the meeting point of the caravanners from the South. There they could exhange their stuffs, do their business. They could eat on the spot, find accomodation and have fun in listening to the musicians or story tellers. One could also get dental care or see a doctor. Other activities like divination, fortune telling, henna tatoo, water delivery still take place there. This function of festive gathering has only been carried on by the arrival of tourism. The locals love to meet eachother on the Square, mainly in the evenings, have dinner and have fun in this unique atmosphere.
The Halkas
To attend these outdoors shows, without stage or curtains, the audience form "halkas", some informal circles around the artist. Then they can go from one show to another, leaving their contribution. A large halka means a successful artist and attracts more curious people. Everyone enjoys the show, laughs at the jokes or mythical accounts of the story tellers, is scared by the snakes or admires the agility of the acrobats…but it is noticeable that the story tellers have been an essential element for the oral transmission of these fascinating episodes which enchant the listeners.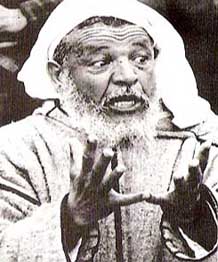 The Museum of Intangible History
This Museum opend recently in order to trace the history of this magical spot. It shows precious documents, installations and old unreleased films. Jemaa El Fna square was inscribed in 2008 on the UNESCO Representative List of the Intangible Cultural Heritage of Humanity. But since 1922 it was protected as a place of cultural exchanges. The Square offers an exceptional  variety of oral traditions.